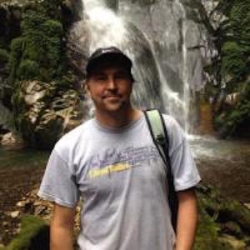 Logan Hennessy
Associate Professor
Email: loganh@sfsu.edu
Location: Humanities Building Room 448
Office Hours:
Mon:
10:00 a.m. - 11:00 a.m.
on Zoom
Wed:
11:20 a.m. - 12:30 p.m.
in HUM 448
Thu:
10:00 a.m. - 10:45 a.m.
in HUM 448
If you'd like to meet with me for office hours on Friday, please set up an appointment.
I am interested in indigenous environmental politics, the political economy of the mining and oil industries, and environmental history in the Americas. I have have conducted in-depth research on these issues in Ecuador and Guyana, working closely with local communities and organizations. These field studies have also led to several research partnerships with Bay Area non-profit organizations.
My current work is examining the social and environmental consequences of infrastructure projects in South America, the nuances of sustainability in attempts to reform the mining industry, and indigenous rights in climate change debates over the protection of forests in United Nations negotiations. I teach interdisciplinary courses on environmental themes of international development (LS 401), along with a course devoted to the study of tropical forest ecology, causes of destruction, and prospects for conservation (LS 430), and the junior and senior seminar courses for Liberal Studies, LS 300 Perspectives in Liberal Studies and LS 690 Liberal Studies Senior Seminar. I also teach short-term study abroad courses of LS 430, which involves three weeks of field study in the lowland and cloud forests of Ecuador.
I hold a Ph.D (2005) and M.S. (2000) in Environmental Science, Policy, and Management from the University of California, Berkeley, a B.A. (1996) in Environmental Analysis and Policy, and a B.A. (1996) in Philosophy from Boston University.
Website(s):